GOIZPER S. COOP., providing reliability to customers by means of CREMA
Clutch Brakes, gear boxes, indexing units, Goizper S. Coop. product, are Mechanical components installed within different kind of machines. This production machines are designed to produce continuously and unplanned downtimes costs a high amount of money. These components are the key part of some of the mentioned machines and the relevant component's health influences directly in the machine.
Furthermore, if one of these components is broken down, it takes a long time while a new one is sent to the customer's facilities, removed the old one and set up the new one. This means lot of money for customers and suppliers.
CREMA provides an online and future view of these components. Sensors installation is connected to Monitoring and Alerting, which is performed automatically, within the CREMA box located next to the mechanical component. Then, this big data is processed in the Cloud and through some algorithms the status and future trend of the component health is returned.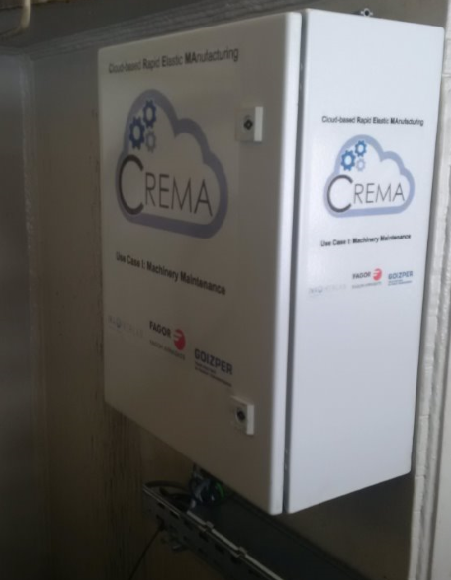 This system will not eliminate nowadays machine breakdowns, but it will help in order to reduce considerably machine unplanned downtimes and be able to organize tasks in these maintenance downtimes.
On the other hand, apart from the predictive maintenance strategy and online alarms generation, CREMA will also provide a digital market place in order to find fast supplier responses when any resource is needed, such as TAS team interventions, spare parts, set ups… Goizper will have the possibility to be in the list of the suppliers that can quote its resources in CREMA's digital market place. In this Horizon H2020 EUROPEAN project, Goizper has collaborated close to one of its customers, Fagor Arrasate, trying to improve the real inconveniences and loses that unplanned downtimes cause in both firms.